Additional Pages
P

opStar

s

By Lilidania

Popstars are what make the catchy music that we oh so like to listen to. Have you ever listened to a song and wondered who wrote it but when you find out you instantly become a fan of that particular artist. Yeah, we've all gone through that. Popstars are insanely nagged into fame. Some of them recieve a lot of unwanted attention. Today we'll be going over the top ten 8 most known Popsatrs that have once existed or exist today.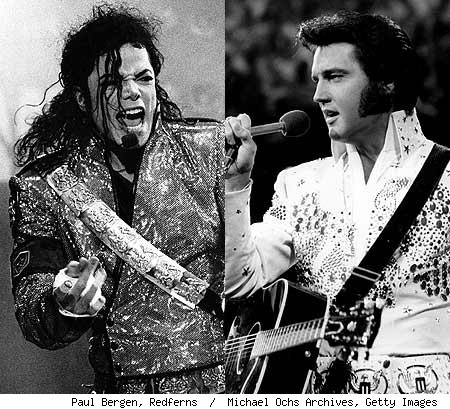 http://www.elvisinfonet.com
/image-files/jackson_elvis.jpg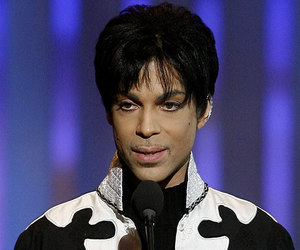 http://ll-media.tmz.com/2016/04/28/0422-prince-getty-01-300x250.jpg
Michael Jackson (The king Of Pop)
Elvis Presley (The King Of Rock)
Prince
These PopStars were popular back then and are still popular now. A lot of people still listen to their music. We've started off with Michael Jackson, that some of you may refer to him as the King Of Pop. Michael Jackson was born in 1958 and passed away in 2009 where the world was really shocked to see. He started his career in the Jackson 5 in 1964. Then in 1971 on the age of 13, with his song "Got To Be There" (which is part of the same album which has the same name) he went solo but was still partially part of the Jackson 5 but it was denounced as a solo artist in 1972 when his ablbum "Ben" (which also featured eponymous ballad about a rat) became Michael's fisrt No.1 single. He's called The King Of Pop for a reason, which is the reason that he was the largest Pop star to roam the planet. When he released his album Thirller it was the most selling album of all time.
Moving on to the second PopStar of our list, which is Elvis Presley. He was born on January 8th 1935 and died on August 16th 1977. This Pop Star was known as the King Of Rock N' Roll because he actually played rock n' roll.....Well moving on. He released his first RCA single in 1956 called Heartbreak Hotel. This skyrocketed him. By 1956 he was already a world sensation. His music broke the barriers of the music at his time. Elvis combined different musical diversities and made the awesome music of his that we know now. He has albums such as, Flaming Star, Change Of Habit and King Creole.
Pince is also a star who has influenced our pop cultures. He was born in June 7th 1958 and he died in April 21st 2016. His albums released in 1999 and Purple Rain ashured him No.1 in pop music. He's a seven time grammy winner. He's was a musical innovator who was known for his eclectic work. Prince also has a spot in the Rock N Roll Hall of Fame. He's sold over 100 million copies making his one of the best selling artist of all time.
| Pop artists | Born | Died |
| --- | --- | --- |
| Michael Jackson | August 29, 1958 | June 25,2009 |
| Elvis | January 8, 1935 | August 16, 1977 |
| Prince | June 7, 1958 | April 21, 2016 |
The next three top artists will be Rihanna, Ariana Grande and Drake.
http://buzz.ie/wp-content/uploads/2016/04/rihanna.jpg
Rihanna with her work is one of the most known artist in present day. She caused controversy with her Anti album in 2016. She was born in February 20th in 1988. Some of her albums are called Anti, Unapalogetic, Loud and Music Of The Sun. She first entered the music industry by recording demo tapes under the direction of record producer Evan Rogers in 2003. .
https://s-media-cache-ak0.pinimg.com/originals/31/af/73/31af73d25919f95a7bb8a1023e22c51f.jpg
Ariana Grande is upnext. With her amazing looks and amazing vocals, she hit the top of the charts with some of her songs, Dangerous Women, Side To Side (ft.Nicki Minaj) and Focus. Ariana was born on June 26, 1993. She first statred her career in Broadway musical 13, and then she got the role as Cat Valentine in the Nickelodeon show Sam And Cat. Then she rised in her musical debut with her first album called Yours Truly.
Drake
ALbums
Born:October 24, 1986
Take Care
Views
What A Time To Be Alive
Nothing Was The Same

https://iscale.iheart.com/v3/url/aHR0cDovL2ltYWdlLmloZWFydC5jb20vaW1hZ2VzL3JvdmkvMTA4MC8wMDAzLzcyMy9NSTAwMDM3MjM4NDguanBn

http://images.complex.com/complex/image/upload/t_in_content_image/drake-comeback-season-cover_o8frh2.jpg
http://www.billboard.com/files/media/fetty-wap-hangout-fest-may-2016-billboard-1548.jpgg
Now getting into rap. Fetty Wap is another pop M, that makes our eaphones blast with his songs. He was born on June 7, 1991. Even though Fetty Wap has a missing eye it didn't stop him from reaching what he wanted to do. This young rapper has made it to top lists with albums like Fetty Wap, King Zoo (This album was recently released in 2017) and Zoovier.
http://www.billboard.com/files/styles/article_main_image/public/media/A-Boogie-02-credit-Jimmy-Fontaine-2016-billboard-1548.jpg
Boogie Wit Da Hoodie is another young hip pop artist that was born on December 6, 1995. He made himself most known with his albums such as Artist, TBA, and Highbridge The Label: The Takeover. He ias also a record producer from Highbridge, Bronx, New York City.
Now that we have gone through all please go check out Bo's page and our Home Page to discover alot more our topic.
| Additional Pop Artists | Spanish Artists | K-pop Artists |
| --- | --- | --- |
| | | |